Starting with Remote Buddy 2.0, you can control most web videos playing in Safari via dedicated actions.
To interact with the videos inside a webpage, Remote Buddy needs to be able to send JavaScript code to them.
Follow these steps to grant the necessary permissions for this:
Open the Safari Preferences
Launch Safari and select Preferences… from Safari menu.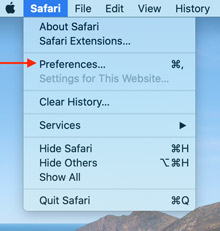 Change to the Advanced tab and turn on the Developer menu
In the Preferences window, select the Advanced tab and then enable the option Show Develop menu in menu bar. This adds a new Develop menu.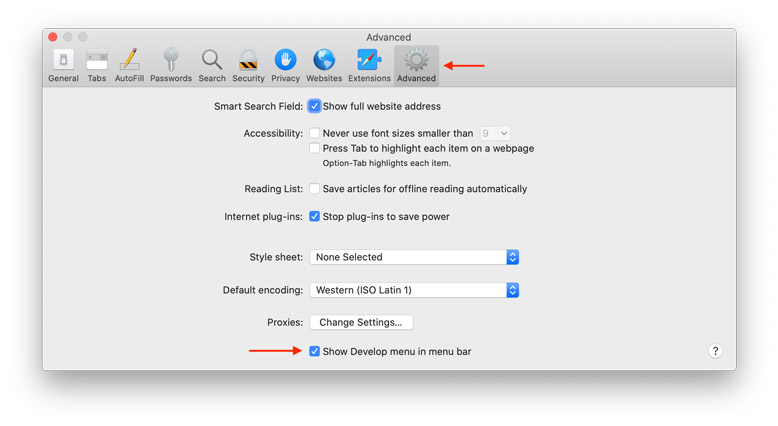 Enable "Allow JavaScript from Apple Events"
Select the "Develop" menu and select Allow JavaScript from Apple Events. MacOS will bring up a warning and require your authorization to turn this option on.
Allow Remote Buddy to control Safari
If you're running macOS 10.12 Sierra or 10.13 High Sierra, you're all set at this point.
If you're using macOS 10.14 Mojave or later, Remote Buddy also needs your permission to control Safari. It can otherwise not use the option you just enabled.
To allow this, select Privacy & Security… from Remote Buddy's menu (available by right-clicking on the dock icon or Remote Buddy's icon in the menu bar).
Then select Show next to Automation to see the list of apps Remote Buddy controls via Apple Events. Look for the entry for Safari and - if it's off - flip on the switch for it and follow the instructions.
---
Last updated: Jul 30, 2020 – Filed under: Web