The Remote Buddy 2.0 Public Beta has continued to make steady progress - and I released Public Beta 6 just a few days ago.
However, I didn't post a progress update since December. Time to change that!
So here what's new since:
Extended Harmony IR support
Remote Buddy 2.0 now also supports Harmony 350, Harmony 650/665 and Harmony 950 IR remotes.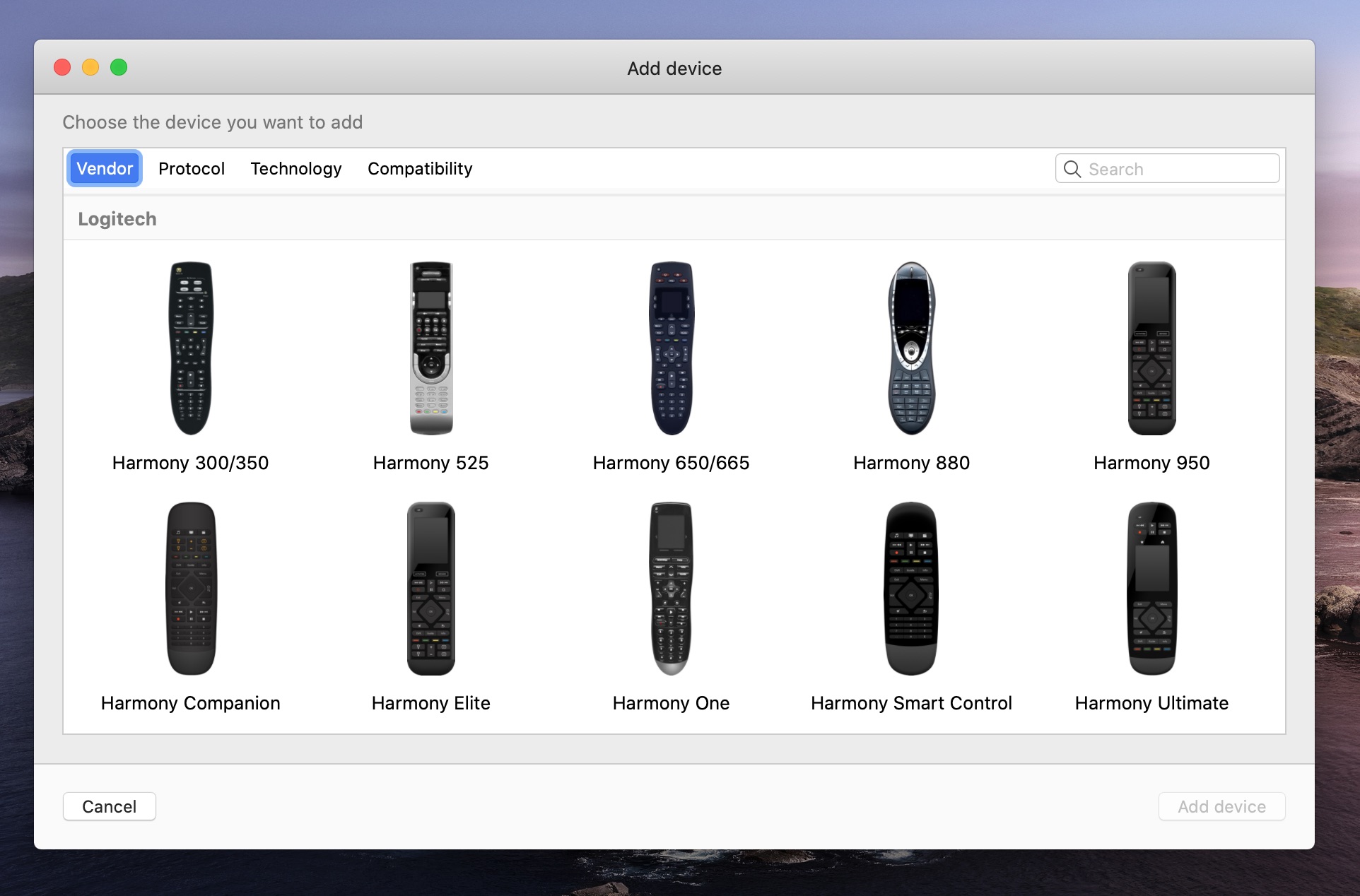 Support for Satechi Aluminum Remote
By popular request, I've added support for the Satechi Aluminum Remote - with all three colors available to choose from in Remote Buddy's preferences: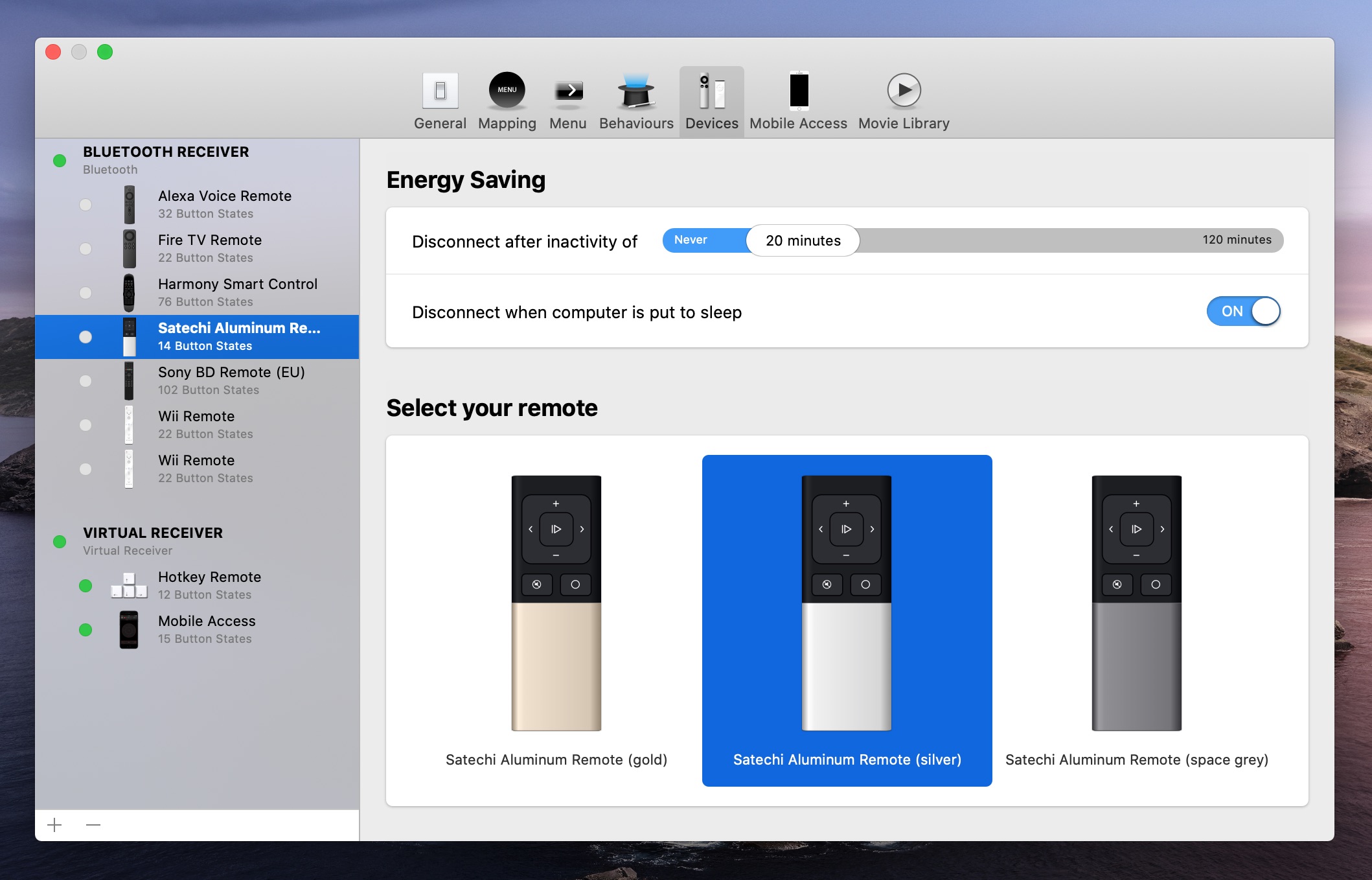 Attention to detail!
Introducing Diagnostic Tools
Diagnostics in Remote Buddy 2.0 are now accessible even if there's no issue. And within Diagnostics, there is now a new section for Diagnostic Tools.
The first tool to become available there is Diagnostic Export. That tool makes it trivially easy to export logs and other diagnostic information as a zip file that you can then send off to support. This simplifies a task that could previously involve the Terminal and consist of many individual steps.
Already Diagnostic Export has helped to identify and fix several bugs reported by users in record time.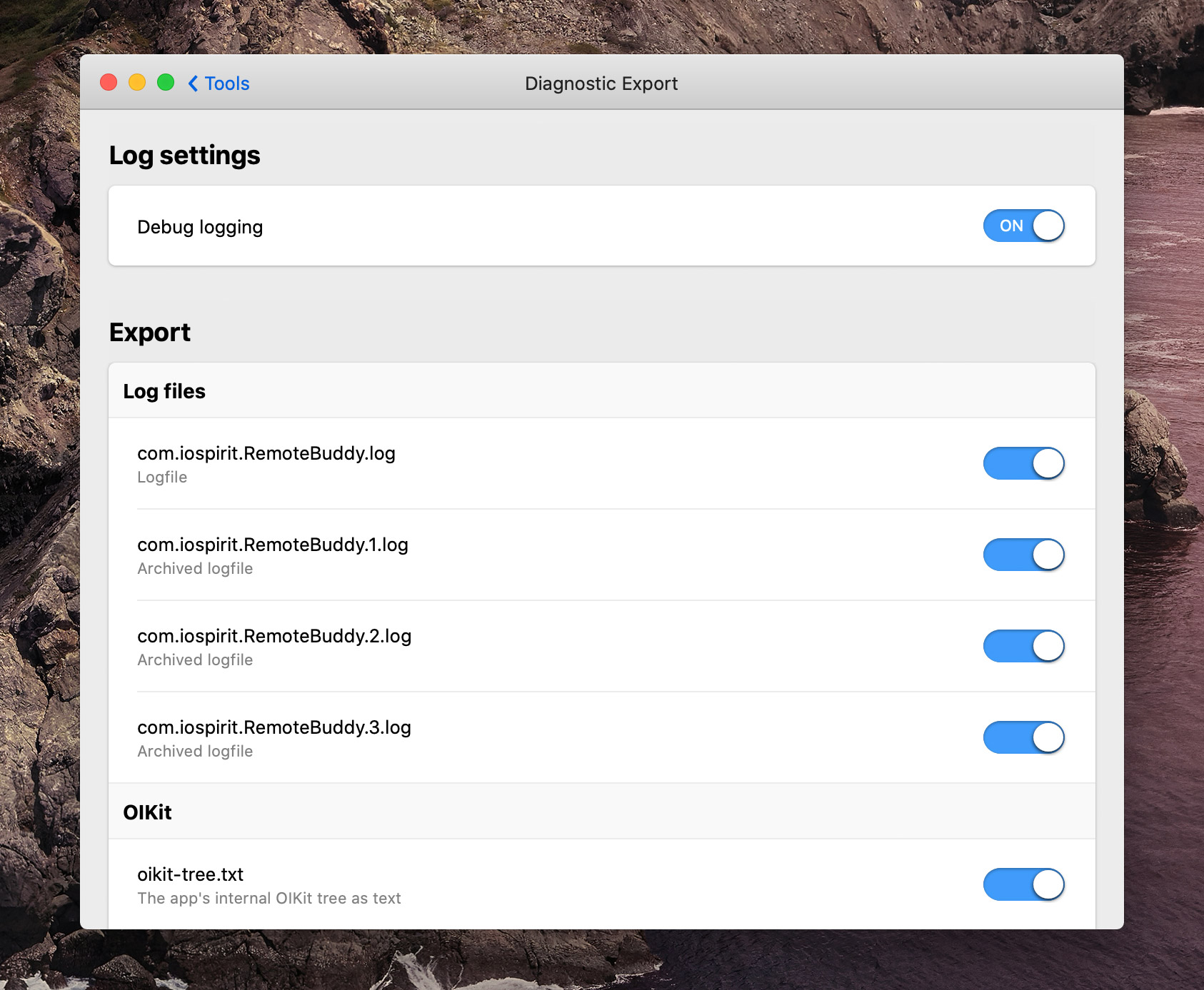 Backup & Restore
In the past, backing up and restoring your Remote Buddy settings has been a rather involved process, requiring you to drop down to the command line and entering several commands.
Remote Buddy 2.0 addresses this with a brand new Backup & Restore feature. It makes it trivially easy to take backups of your settings and Behaviours and restore them later.
Currently, a backup is made automatically the first time you launch Remote Buddy 2.0. Also - as a safeguard - right before you restore a backup.
Future plans for this feature include making and rotating backups on different timeframes (daily, weekly, monthly, etc.) as well as the import and export of individual backups.
You can find this feature under Prefs > General > Backups.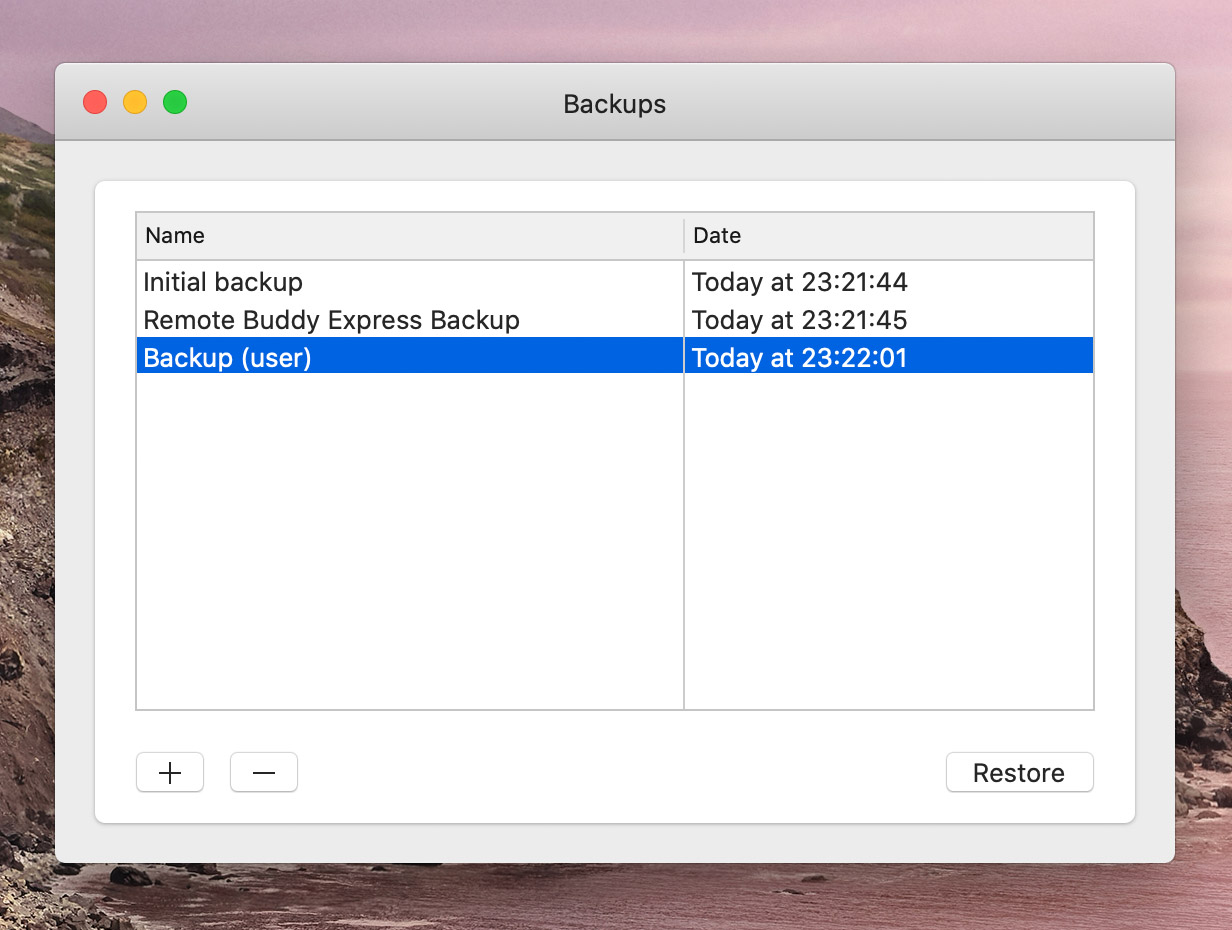 Migration from Remote Buddy Express
If you're upgrading from Remote Buddy Express, Remote Buddy will now offer to migrate your settings and Behaviours.
Before performing migration, Remote Buddy uses the new Backup & Restore feature to make a backup of your existing settings. Likewise, if you skip migration, your Remote Buddy Express settings will still be archived as a backup, so they remain available to you.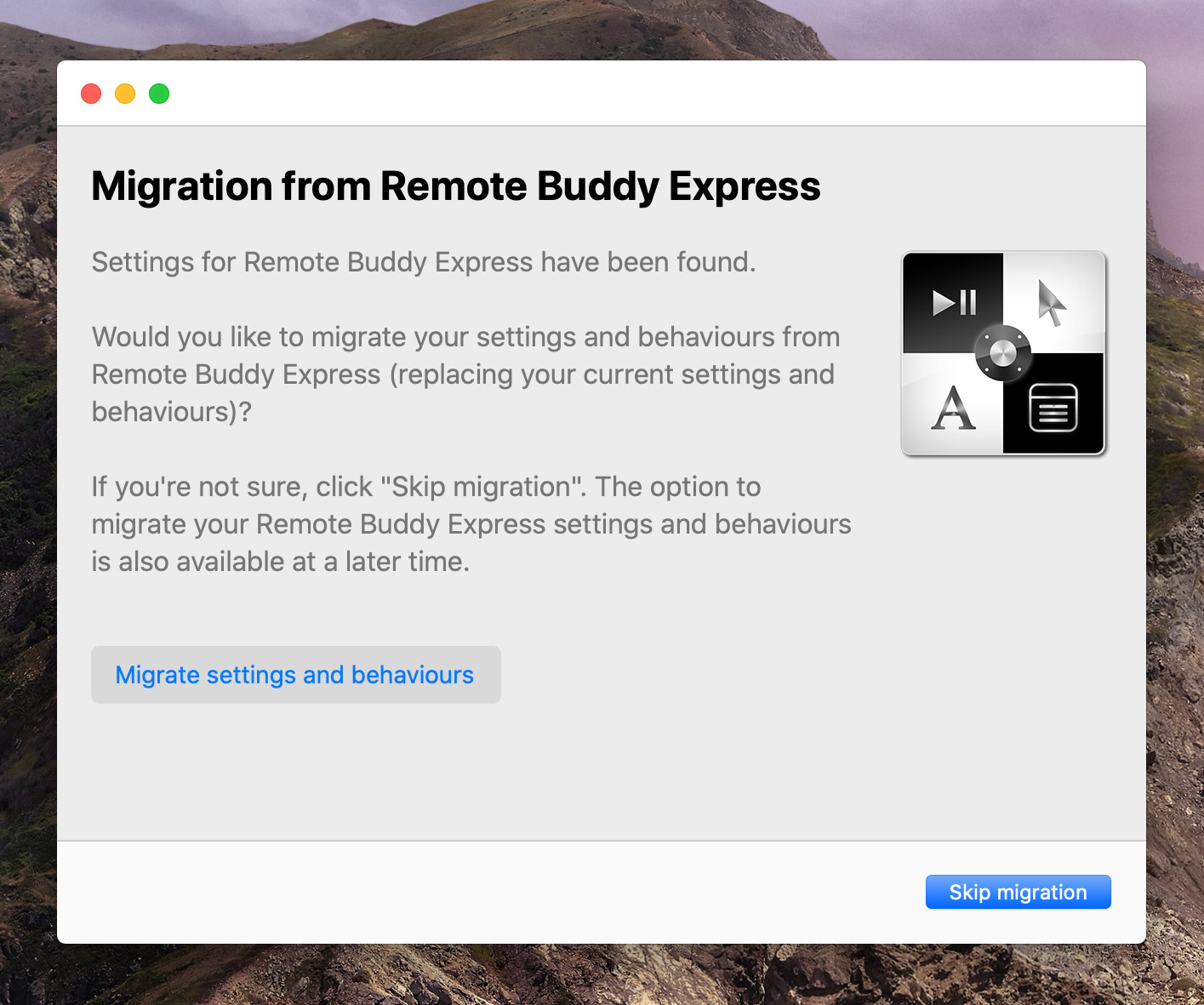 Remote Buddy Mobile 2.0
I've invested a lot of time to move Remote Buddy Mobile forward - and version 2.0 of the app is now nearing completion. A few of the highlights:
in-app purchases are gone: I've completely removed them, making all premium features free for Remote Buddy 2.0 users at no additional cost.
TLS encryption: version 2.0 switches from unencrypted HTTP to TLS-encrypted HTTPS - including proper certificate validation.
dark mode: the user interface has been updated to support iOS 13 dark mode
Since Remote Buddy Mobile 2.0 will only work with Remote Buddy 2.0, it will be released as a new app.
Upgrades now available 🎉
You can now upgrade from Remote Buddy 1.x and Remote Buddy Express to Remote Buddy 2.0. Please see the upgrade page for instructions and prices.
If you'd like to learn about Remote Buddy 2.0's new licensing model: this blog post has the details.
Benefits / Flirc USB special offer now available
IOSPIRIT Benefits silently launched alongside Remote Buddy 2.0 Public Beta 6. The Benefits web page provides access to special offers - such as discounted updates and exclusive partner deals - based on your license.
If you have a valid license for Remote Buddy 2.0, you can access your Benefits page from Remote Buddy's About window by clicking on Benefits.
The first exclusive partner deal comes from our hardware partner Flirc. A great value and a truly fantastic product: get your Flirc USB receiver for just $9.95 (+ shipping) – down from $22.95!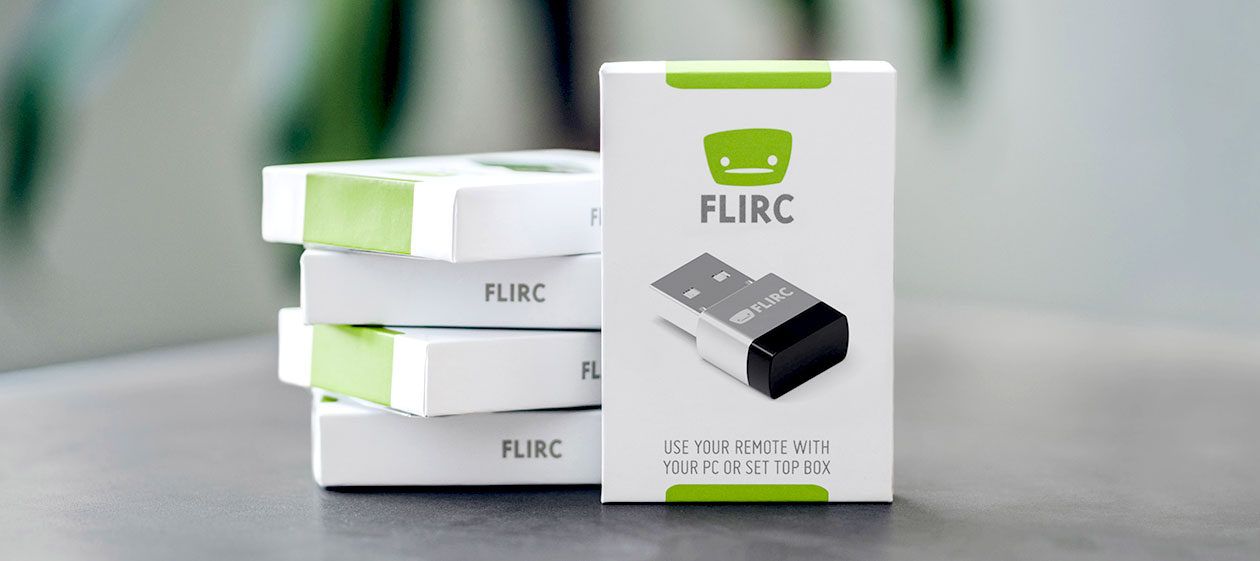 Photo © Flirc
That's it for today!
Stay tuned as version 2.0 is nearing completion.
If you'd like to receive an email when the release version ships, please consider subscribing to the newsletter - just below this blog post.
Until the next update, I'll keep posting new public betas and also drop a tweet from time to time.