Remote Buddy 2.2 is here, bringing along new features as well as improvements and bug fixes. Here's a quick overview of what's new:
Siri Remote improvements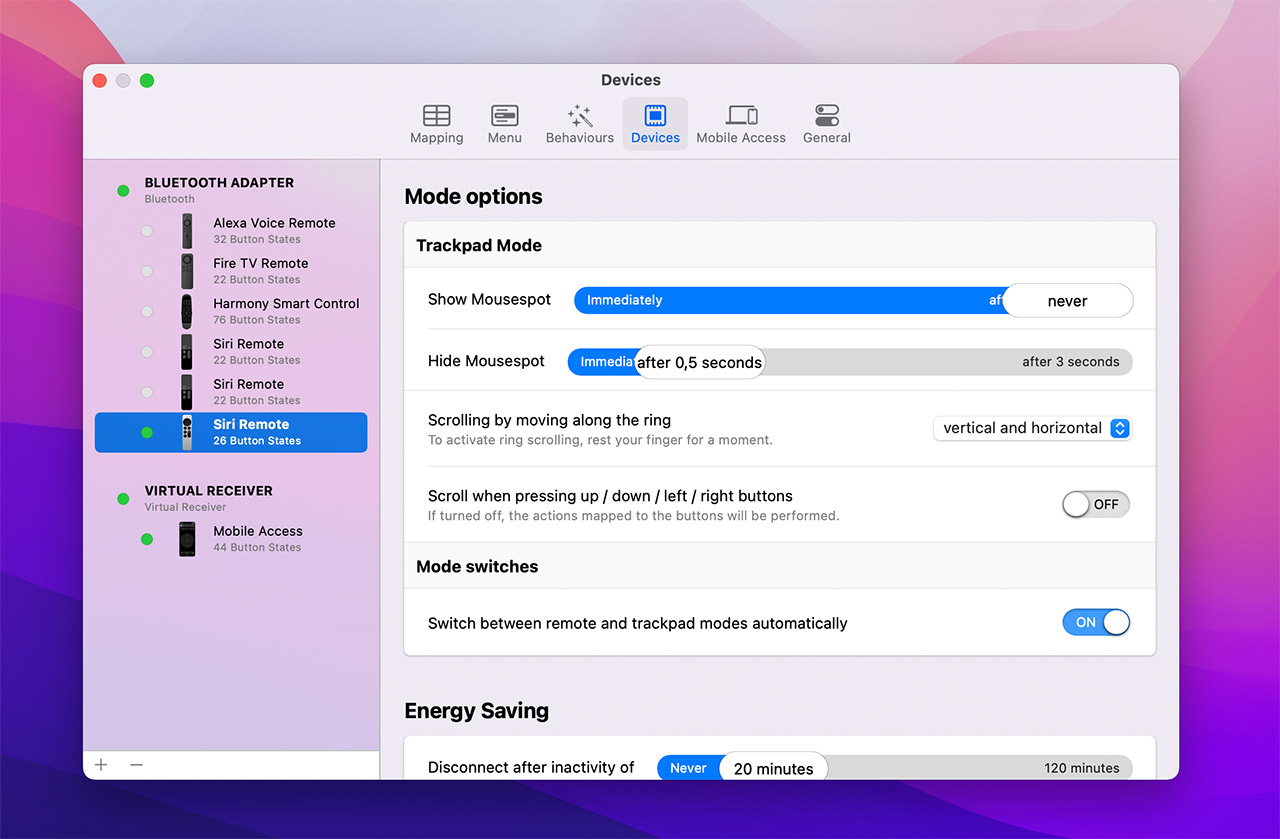 You can now turn off the Mousespot highlight for the Siri Remote. To do that, go to Remote Buddy Prefs > Devices, select your Siri Remote and drag the Show Mousespot slider all the way to the right to never.
This release also fixes a rare issue where - after some time of usage - pressing the volume and play buttons could trigger the standard macOS actions and Remote Buddy actions simultaneously.
Support for the Amazon Prime Mac app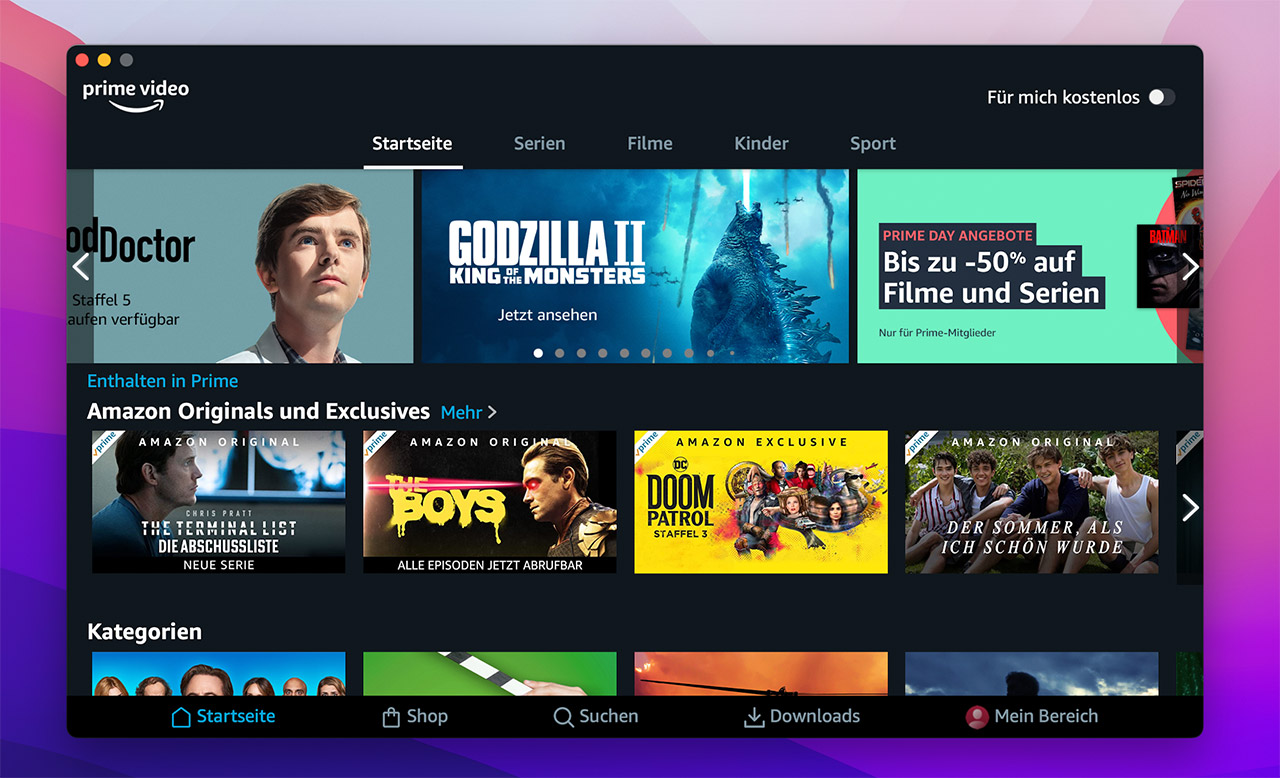 Remote Buddy 2.2 adds support for controlling the Mac version of the Amazon Prime Video app, including play/pause, skip +/- 10 seconds, volume, mute, subtitles, audio tracks and more.
If you want even more control - including f.ex. playback speed - consider watching Prime Video via Safari or Chrome, where Remote Buddy can offers more playback actions.
And if you're missing additional controls while watching Prime Video in picture-in-picture on your Mac, you should definitely check out Vidimote for Safari.
Support for the Roku Infrared remote RC-16F

Version 2.2 adds support for the Roku IR Remote (model RC-16F).
We added support for this remote for those who want an inexpensive IR remote with more buttons than an Apple Remote.
The Roku IR Remote is included in the Roku Express HD and Roku Express 4K packages at the time of writing. It requires a compatible IR receiver such as the Flirc USB IR receiver. Non-IR models - which often have a search / magnifying glass or microphone button - are not supported at this time.
Privacy & Security improvements
In recent macOS releases, it could happen that system permission dialogs opened behind Remote Buddy's Privacy & Security settings, so you couldn't see it.
This has been addressed now - and the Privacy & Security settings will move out of view as needed, making space for system permission dialogs.