I'm thrilled to announce that Vidimote is now also available for macOS! 🎉
What is Vidimote?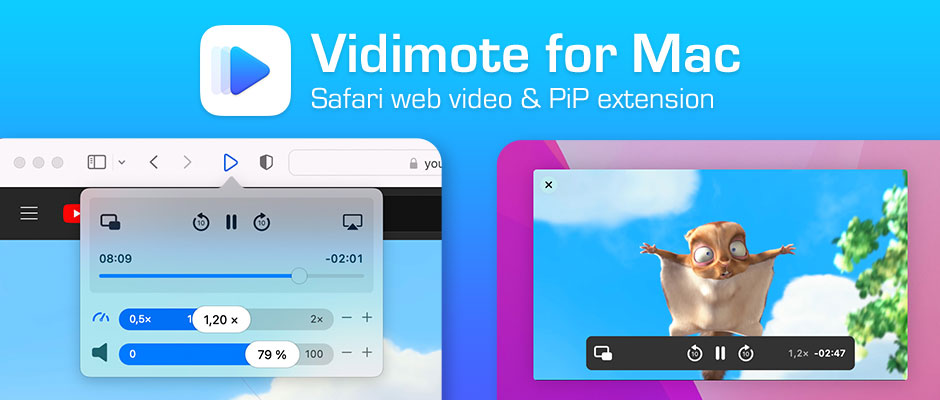 Vidimote is a Safari extension for macOS and iOS that lets you control web videos with advanced controls for playback and speed. On Mac, Vidimote also extends picture-in-picture with controls for position and speed.
Let's take a closer look at the macOS version released today:
Popup with video controls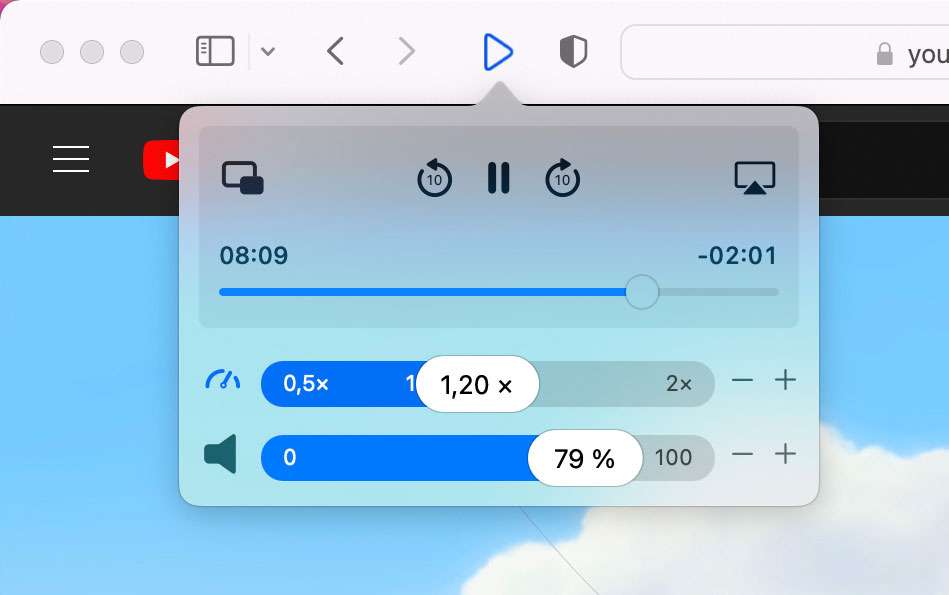 A click on Vidimote's icon in Safari's toolbar opens its popup. There, you can then:
adjust speed and volume, in increments or with a slider
jump forward/backward
enter or leave picture-in-picture (PiP) mode
choose an AirPlay target for the video
see the actual, speed-adjusted time remaining to the end of the video
see the approximate clock time for the current position in a live stream
Extended Picture-in-Picture
For web videos, Vidimote extends Picture-in-Picture with additional position and speed controls as well as time information.
Where previously you had to go back to the Safari tab hosting the source video and use the controls of the page's video player, you can now adjust speed or jump a few seconds forward or backward right from the PiP overlay.
Default speed & other settings
If you prefer to watch all web videos at a speed other than 1 ×, Vidimote lets you set a different Default Speed, which will then be applied to all subsequent web videos automatically.
In the Vidimote app, you can also pick your own skip intervals (from 1 to 90 seconds) and upper and lower speed limits (0.1× up to 10×).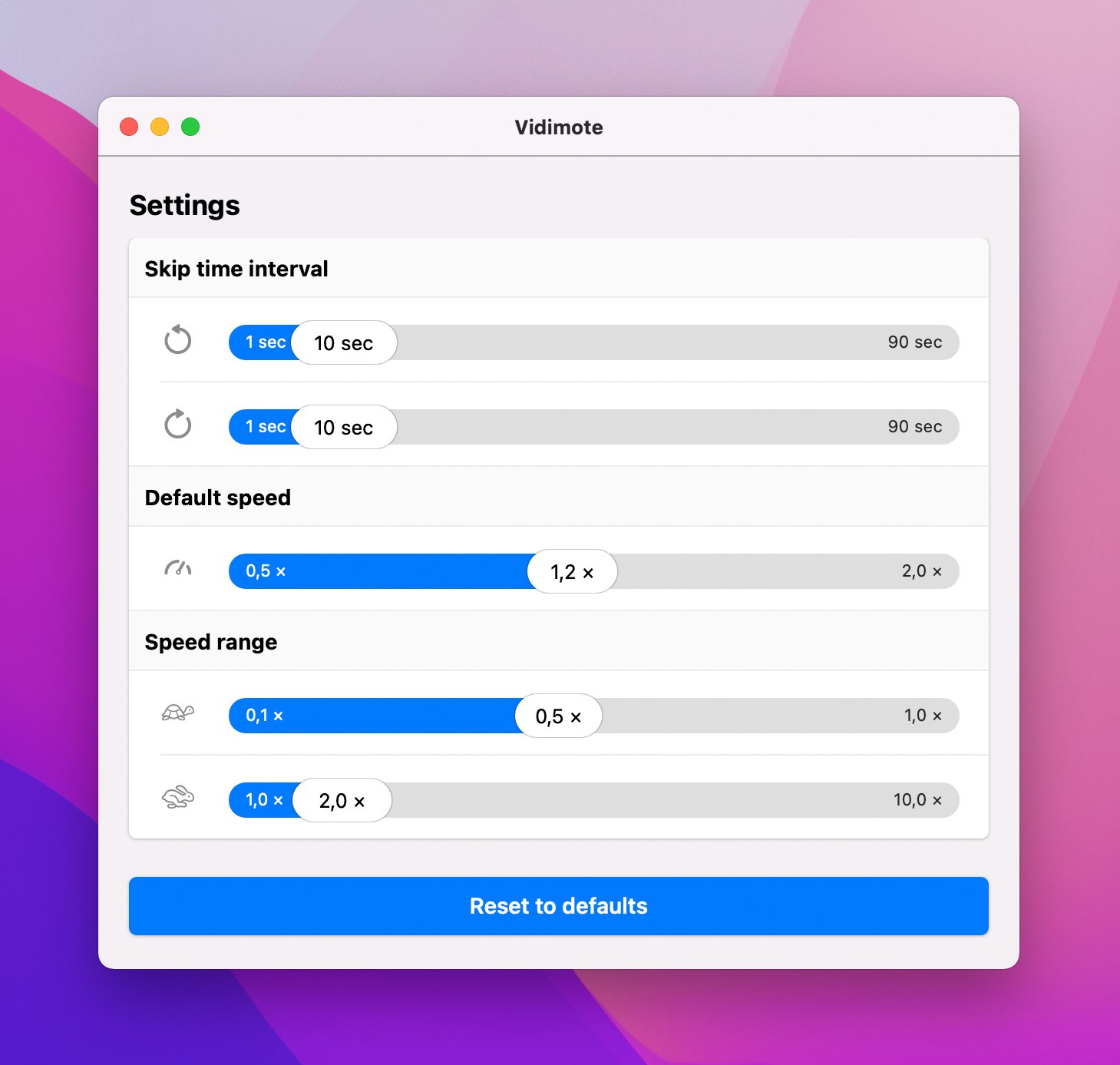 Highly compatible
Vidimote uses advanced, event-driven mesh technology to efficiently keep track of video elements on a page - even those in its farthest corners.
This makes Vidimote work with virtually any web video, including those on Amazon Prime Video, Apple TV+ (tv.apple.com), Disney+, Netflix, Vimeo, YouTube, Twitch, Twitter, Facebook, LinkedIn, Khan Academy, Coursera, Skillshare, Udemy, Amazon Drive, Dropbox, Google Drive, Microsoft OneDrive, ownCloud, Nextcloud and many more.
Native user interface
For best performance and user experience, the macOS version is built as a Safari App Extension and comes with a native macOS user interface that fits right in.
Respect for your privacy
Vidimote respects your privacy. It does not collect any data about or from you.
Availability
Vidimote is available on the App Store as a Universal Purchase for 4.99 US$, which includes versions for iOS, iPadOS and macOS.
On Mac, Vidimote requires macOS 10.13 or later running Safari 13.1.2 or later.
On iPhone and iPad, Vidimote requires iOS/iPadOS 15 or later.
Vidimote is currently only available for Safari.
Press Kit
A press kit with images and screenshots is available. Please don't hesitate to contact us with any questions you have.